Built just as tough but shorter and more packable, this version keeps the same dual blade. Perfect for back-country travel, the fine edge tackles brush and vines while the saw cuts limbs and small trees. The Gator Grip keeps tasks comfortable and securely in hand.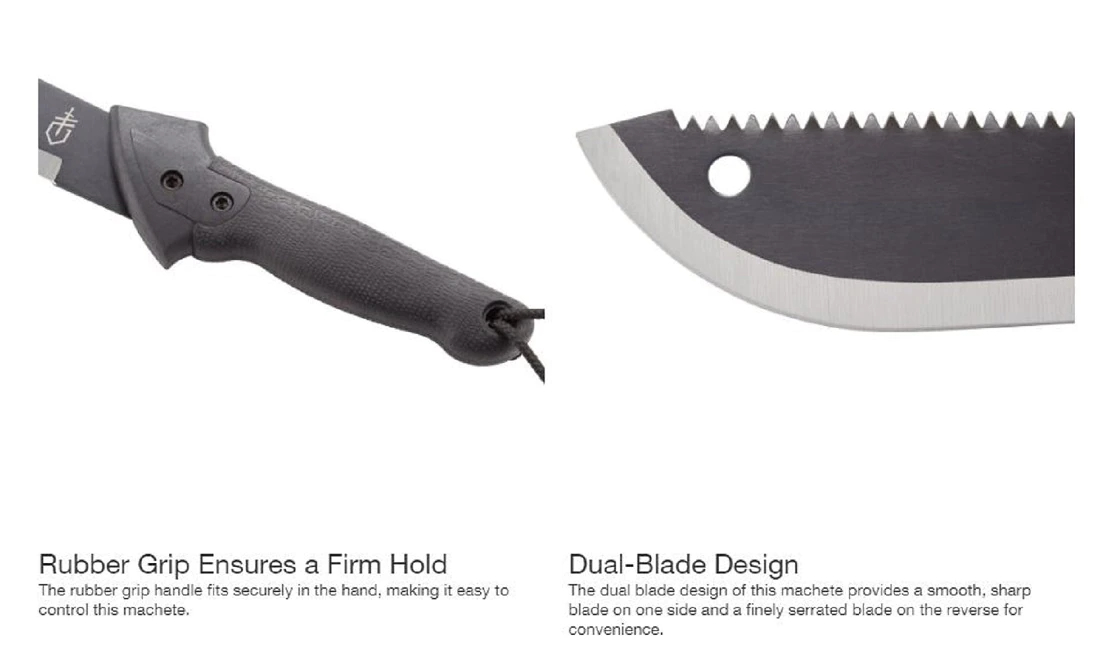 Handle material: gator grip overmold
Fine edge and saw blade
Blade material: high carbon steel
Nylon sheath
Overall length: 18.75 in.
Weight 14.30 oz.
Blade length: 10.75 in.