Suitable for outdoor activities
Available in 2 sizes; 5 Liter & 10 Liter
IPX6 Waterproof
Floats safely if dropped in water
Durable, wipe-clean and easy to store away
Heavy duty and durable materials for rough usage
Supplied with an adjustable shoulder strap for usability as a sling bag
PVC Material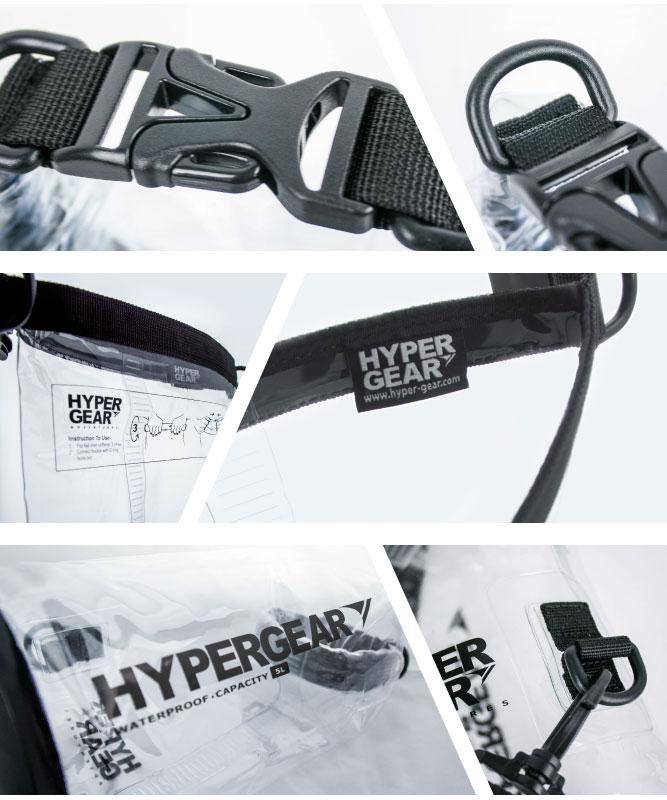 ADVENTURE DRY BAG, CLEAR TYPE, TRANSPARENT
Best suited for outdoor activities such as jungle trekking, kayaking or any other water sports. Besides being waterproof, it also floats on the water to prevent loss.
IPX WATERPROOF SPECIFICATION

SUITABLE ACTIVITY USAGE
Angling/Fishing, Camping, Canoeing, Cycling, Gym, Hiking, Ice Climbing, Jet Skiing, Kayaking, Motocross, Motorbike Expedition Touring, Mountain Biking, Scuba Diving, Skiing, Snorkelling, Stand-Up Paddling, Swimming, Travelling, Trekking, Water Skiing, Whitewater Rafting.

DIMENSIONS
Length 15cm x Height 35cm x Width 15cm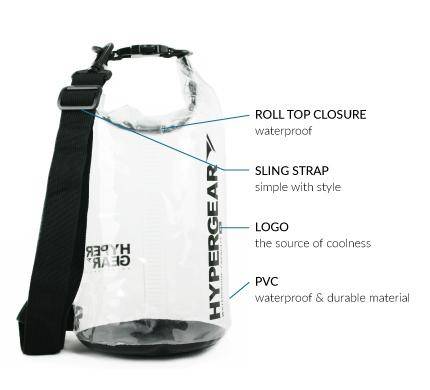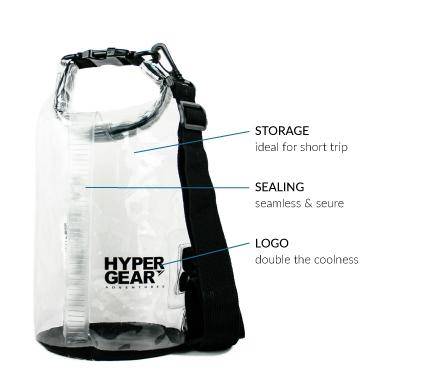 The Dry Bag Clear Type is inspired by the trend of transparent bags in the leading fashion industry.
We would like to instil the values to empower women and inspire them to:
1) Be true to themselves and have nothing to hide
2) Not be afraid to express themselves by means of fashion
3) Be brave to try something new and take on new challenges
4) Overcome stereotypes and break barriers that limit their creativity and freedom in fashion